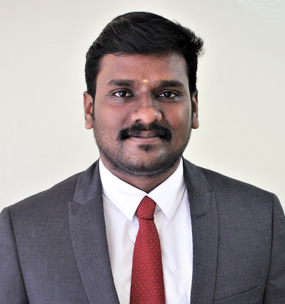 CS.ARUN SREENIVAS RAMADOSS B.Com., ACS., Grad.CMA.,
Practising Company Secretary

Arun Sreenivas Ramadoss is a Practising Company Secretary for more than 4 years and has been associated with our firm. He holds a bachelor's degree in commerce and a Cost Accountant.

His Areas of expertise are Company & LLP Formation, Corporate Law Advisory, FDI/FEMA compliance, Due Diligence, Review & Up-dation of secretarial records, helping foreign companies to setup a business in India and appearance before

Regional Director & Registrar of Companies on matters relating to disqualification of directors, Compounding of offences, Revival of Companies and all other Corporate matters.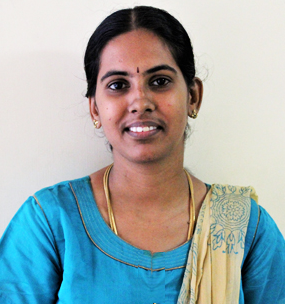 ABINAYA VENKATACHALAPATHY, B.Com,
Senior Manager – Corporate secretarial and Wealth Management

She holds a Bachelor degree in Commerce and also a Semi-qualified Chartered Accountant, associated with the firm for more than 8 years. She completed her B.Com in Kamaraj University and had topped her batch.

She joined the firm as an article assistant and has risen to the position of Senior Manager with expertise in handling clients based in industries such as Freight Forwarding and Logistics, Mining, Exports, Trading and Other Service Providers

She advises Small to Medium business enterprises(SMEs) & guides them in their business structures, operations, developing growth strategies and analysis of tax impact.

She is also handling high net worth individuals and plans their portfolios, wealth management and legal aspects including succession planning, Settlements, Wills etc.,

She has been actively involved in efficient administration of company secretarial records ensuring compliance with statutory and regulatory requirements.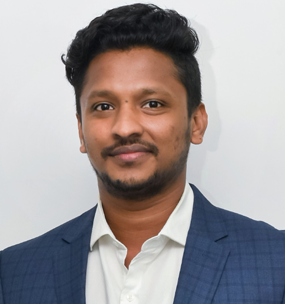 CA. S.VENIN RAJ B.COM., A.C.A,
Manager - Internal Audit and Risk Advisory

CA Venin Raj. S, a Qualified Chartered Accountant having a meritorious academic background, has done his under Gradutaion in commerce in Loyola College of Arts and Science Chennai and he has associated with our firm after completion of his articleship with one of the reputed audit firms in Chennai.

He expertise in Bank Audits & Risk Advisory services across various Industries and he also specialized in providing business process managements solutions for various clients across various Industries.

With a wide knowledge in the area of analytics, CA Venin Raj. S heads the Internal Audit wing of the firm.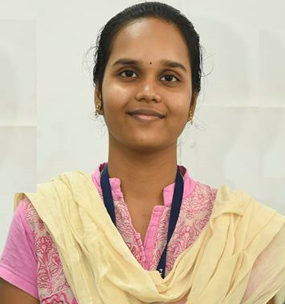 CA E. Sirisha BBM, ACA
Manager Indirect Taxation

With a degree in business management from Masters College and a qualified chartered accountant, Sirisha now supports the indirect taxation division of the firm.

She has provided advisory support to multiple clients in manufacturing, service and retail sector on GST implications upon them. Ms.Sirisha's areas of expertise includes accounts outsourcing and she supports various clientele.

Also, she has over 6 years of experience including the period of her internship in the fields of bank audits, concurrent audits and business management. Her core area of interest includes GST and Valuation.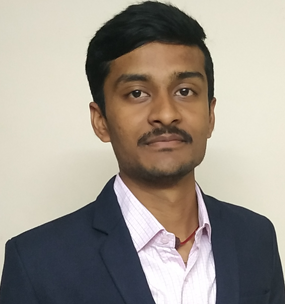 CA Eswar Kumar B.Com, ACA, Dip in IFR(UK)
Manager - Audit & Assurance

Mr.Eswar is a Manager of the Audit and Assurance team. He is a Chartered Accountant and holds a certification in IFRS specialization and a bachelor's degree in Commerce.

Having gained experience from working in the renowned Chartered Accountant firm for five years including the period of internship, now supports audit & assurance wing of the firm.

He has handled several large accounts in Chennai spanning diverse industry verticals such as construction industries, Leather industries, software and mining. He also has rich experience of handling Bank audits and NBFC audits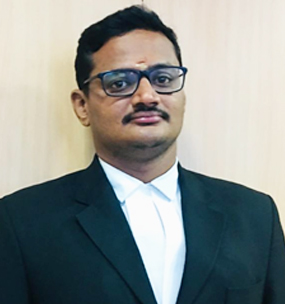 AG Sathyanarayana B.Com BABL
Advocate - Corporate Litigations and Advisory

AG Sathyanaraya is an Practising Advocate enrolled with Bar council of Tamilnadu and Puducherry. He specializes in Corporate & Financial Restructuring, Bankruptcy Laws, Mergers & Acquisitions and Takeovers, Banking Law. Besides this, he also specializes in property law and Litigation under companies act including Oppression & Mismanagement matters and Insolvency and Bankruptcy Code laws.

He is a legal counsel and represents clients in various courts and tribunals like NCLT, NCLAT, DRT, DRAT, High Courts.

He holds a degree in Commerce as well as he is pursuing Company Secretary course from the Institute of Company Secretaries of India

At Present he handles our firm corporate litigations and Advisory wing.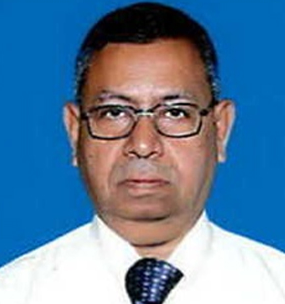 S.Sundararajan B.SC CAIIB Diploma in Portfolio Management (DIPM)
Manager - Legal Advisory and Wealth Management

Mr.Sundararajan is a retired senior manager from a nationalized bank; He has got 39 years of experience in various fields like Treasury, Forex, and Legal Capital Market. He has specialized in advising on immovable property statutory compliances, mortgages, SARFESI ACT and issues related to properties.

Apart from concrete experience in legal related issues in properties he also involves himself with financial planning for high wealth Individuals.