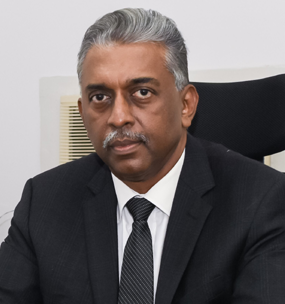 CA PRATAPKARAN PAUL B.Com., FCA
Managing Partner

CA Pratapkaran Paul is the senior partner of the firm. With over 35 years of experience in practice, he leads the Direct Taxation wing of the firm. The vast and varied experience which he has in Direct tax laws has helped various clients in their litigation with the Income tax department. He has represented a lot of clients before various Income Tax authorities, Tribunals and Dispute Resolution Panel and has the capability of foreseeing various tax issues that a client may face and advise them accordingly.

Mr.Paul works in close association with a lot of foreign entities and advises them in their efforts to establish their business units in India. His experienced approach has covered a lot of foreign entities doing business in India. He has also assisted a lot of potential Indian investors to beneficially make overseas investment.

A dedicated professional with a clear vision, Mr.Paul has been a true inspiration to a lot of young people who aspire to become efficient Chartered Accountants.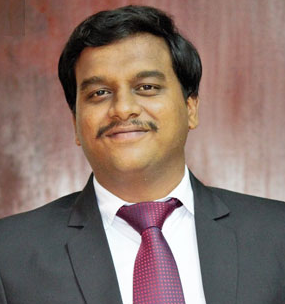 CA G.G. PRABHAKARAN B.Com., MBA,. Grad CS., FCA., DISA(ICAI)
Partner - Audit, Assurance and Taxation

His Eight years of professional experience as a practising Chartered Accountant, under his belt CA.Prabhakaran leads the Internal, Statutory audit and taxation services of the firm. His experience in planning and managing internal and statutory audits, has helped in all phases of audit, including substantive and control testing, reporting.

He gained his B.Com Degree and Master of Business administration from University of Madras, he is also a qualified Company Secretary and an Information System Auditor. He joined the firm as a trainee 2008 and was promoted as Audit manager in the year 2011 and was elevated as partner from the year 2013.

Through a 12 year career including training period he has expertise in Internal Audits, Statutory Audits, Tax Audits and has also handled tax representations before income tax authorities and his objective is to deliver quality client service by providing innovative and practical solutions for clients.

Apart from his concrete experiences in the fields of statutory audit, internal audit, taxation, and other corporate services, Mr.Prabhakaran also has started to lead the team for working with High wealth Individual asset management services, including succession planning.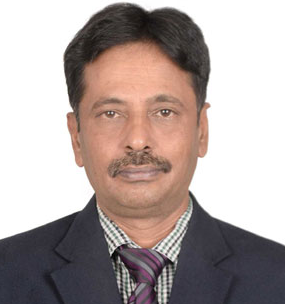 CA. Nagalingam Muthiah FCA DISA(ICAI)
Forensic Auditor
Resolution Professional (IBBI)
Registered Valuer (IBBI)
Partner - Corporate Financing, Restructuring and Insolvency Advisory


CA Nagalingam Muthiah, a qualified Chartered Accountant, having experience of more than two decades in Project Financing, due diligence and financial assessment of projects Credit Appraisal, Corporate and Finance Restructuring. His clientele includes MNC's, Corporates, firms, banks, trusts, and societies, charitable and educational institutions besides few renowned individuals

He gained his Bachelor degree of Mathematics from Madurai Kamaraj University, he is an Information system Auditor(DISA) and also he has completed Forensic Audit and Fraud Investigation course conducted by Institute of Chartered Accountants of India.

With a wealth of experience in all facets of operating successful businesses. He has an intimate understanding of the needs of industry-specific entrepreneurs from small business owners to aggressive venture capitalists. Embracing the latest technology and innovations in alternative lending, Mr. Nagalingam is fiercely dedicated to providing fair and attentive client service.

Recently, he registered himself as insolvency Resolution professional (IRP) as well as Valuer for Asset class of Security or Financial Assets with Insolveny & Bankruptcy Board of India (IBBI) and as an Insolvency Resolution professional and as a Registered valuer, he has vast experience in consultancy of insolvency related matters and liquidation of companies.

Apart from concrete experience in the field of Corporate Financing and Restructuring, he also heads the team for Insolvency Advisory Services.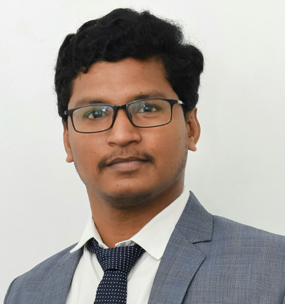 CA K. VENKATESH B.Com., ACA
Partner - Audit and Assurance

CA K. Venkatesh is a chartered accountant and an aspiring company secretary associated with the firm. He has extensive exposure in statutory audit, due diligence, tax audit across various sectors including media, manufacturing industries, granites, clearing agents and also has experience in consulting assignments. He has handled audits of complex business organizations across different segment.

He also heads the indirect tax team. He has conceptualized implications under indirect taxation on practical aspects of trade and industry and has assisted in addressing concerns in these areas.